A Tracker report can organize the content for a variety of meetings: Change Board Review, Product Enhancement Review, Help Desk / Customer Support Triage, Task Force, Daily Scrum.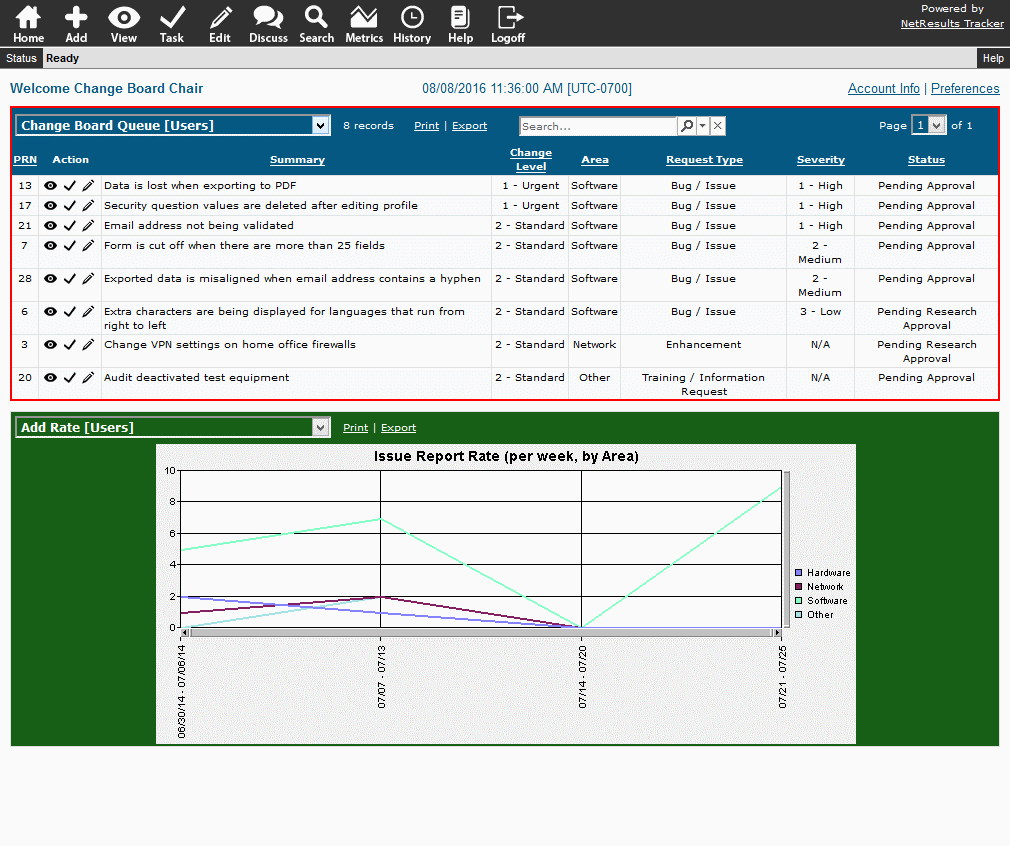 Create a Report Layout
Save a report layout that shows the fields you want to see in the report. For example, the Title/Summary, Priority and any other key information that should be available for quick reference. Select "Group" as the Type and select the group of users participating in the meeting so everyone participating in the meeting can access the information. Details for saving a report layout can be found in the Using Saved Queries and Reports Help section.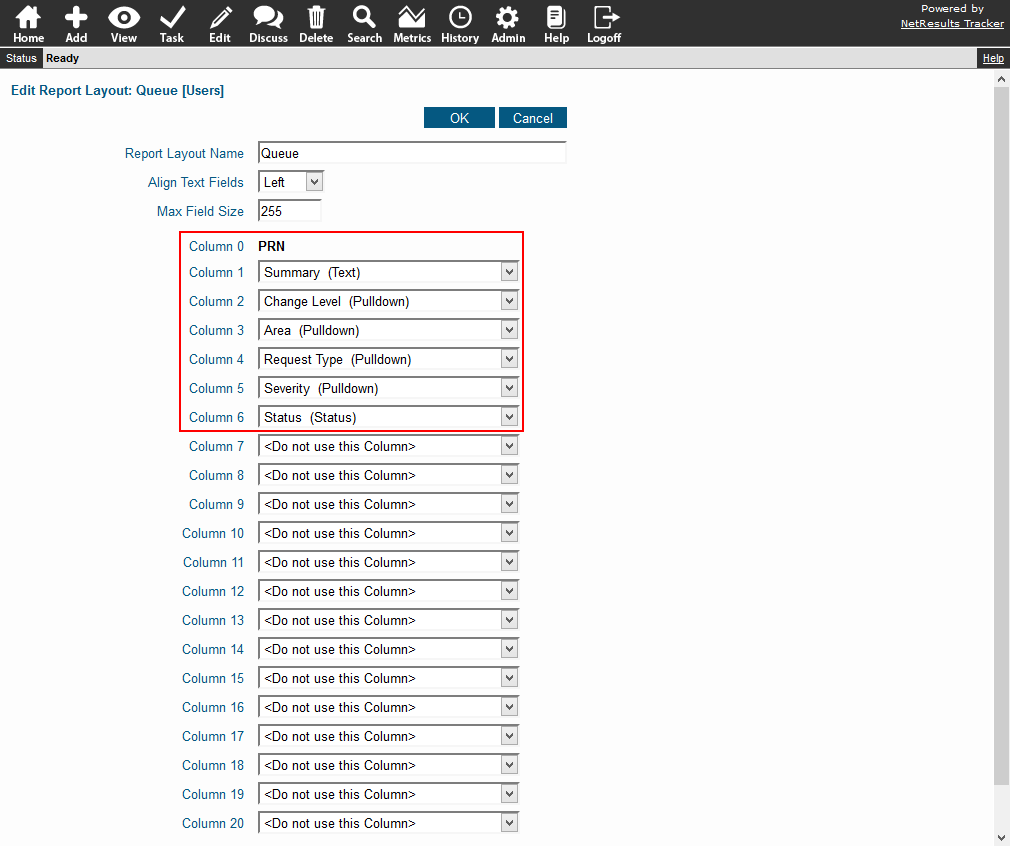 Create a Saved Query
You might already have a report (e.g. Change Board Queue, Help Desk / Support Queue, Product Enhancement List). If not, set up a saved query that will return the records to be discussed in the meeting. Steps for saving a report are in the Using Saved Queries and Reports section. You'll want to make this a "Group" report, too.