Tracker has a lot in common with the beautiful game's biggest tournament.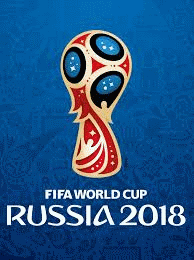 Unite People Without Having to Be in the Same Location
You can enjoy the World Cup from the comfort of your own device. The same is true of Tracker. All you need is a browser to access it from anywhere in the world. You don't need a conference room, you don't need a meeting...just login and see what's happening.
See the Stars and Learn New Tricks
Your organization's departments have their own Messi, Neymar or CR7. Tracker gives you a front row seat to their jawdropping customer saves and out-of-the-box solutions. A Tracker report can serve as a meeting agenda for a weekly/monthly staff meeting to review noteworthy actions.
You can also learn what not to do. Since Tracker has a complete & searchable audit trail, it's easy to conduct a post-mortem when needed.
Anything Can Happen
A reversal of fortune can happen in a single flick of the ball in stoppage time. Tracker's alerts & email notifications help you stay on top of changes so you can respond immediately.