Find records where a value has not been entered into a field.
Perhaps you'd like to see action items that don't yet have a deadline or other key information. You can search for empty Date, Text, TextArea or Url fields using an advanced query.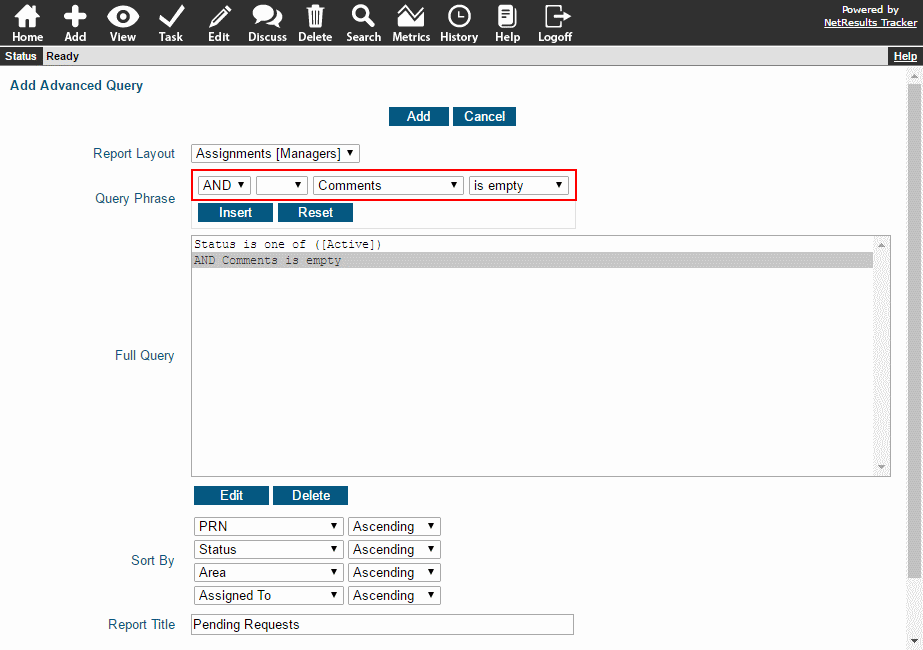 The Online Help Guide provides steps for adding an advanced query.