Perform a search on the system's audit trail.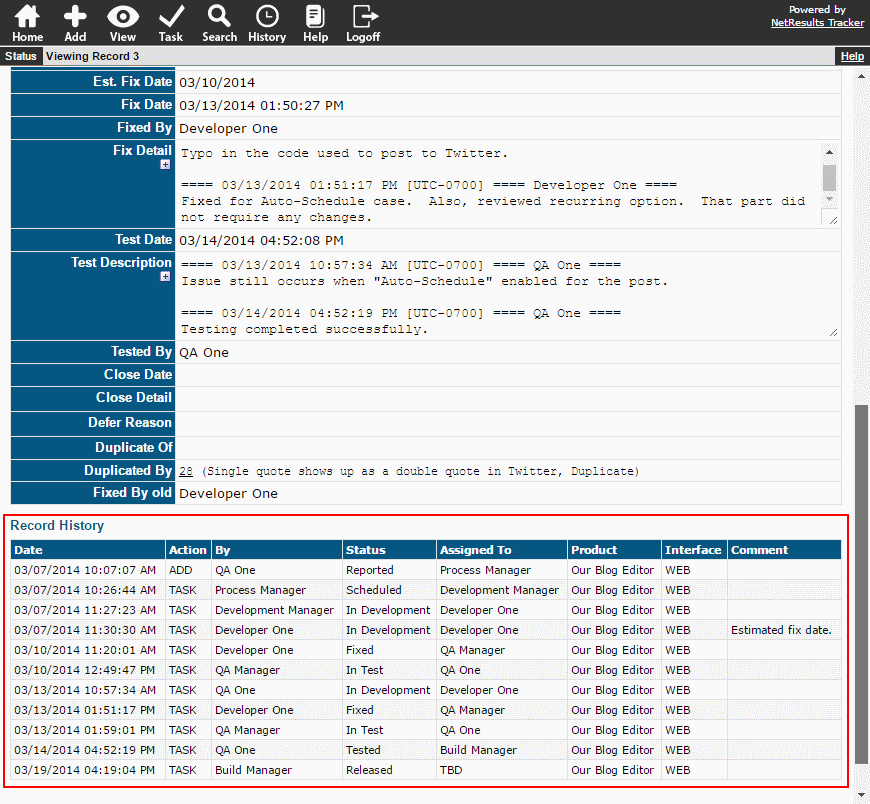 Information about every action performed on a record is saved in Tracker's record history. The History Page allows you to perform searches against this wealth of data. Perhaps you want to see what changes were made last week or locate records that moved from one workflow step to another. For example, find issues where the fix failed testing.
To run a History search, click on the History icon in the button bar. Make selections for the criteria. The Comment field accepts key word(s) to search the History Comment field available during the Edit and Task operations. If you would like to see the record data as part of the results, you can select a report layout for Record Columns. The criteria selected here will show us all actions performed by Developer One for the specified date range.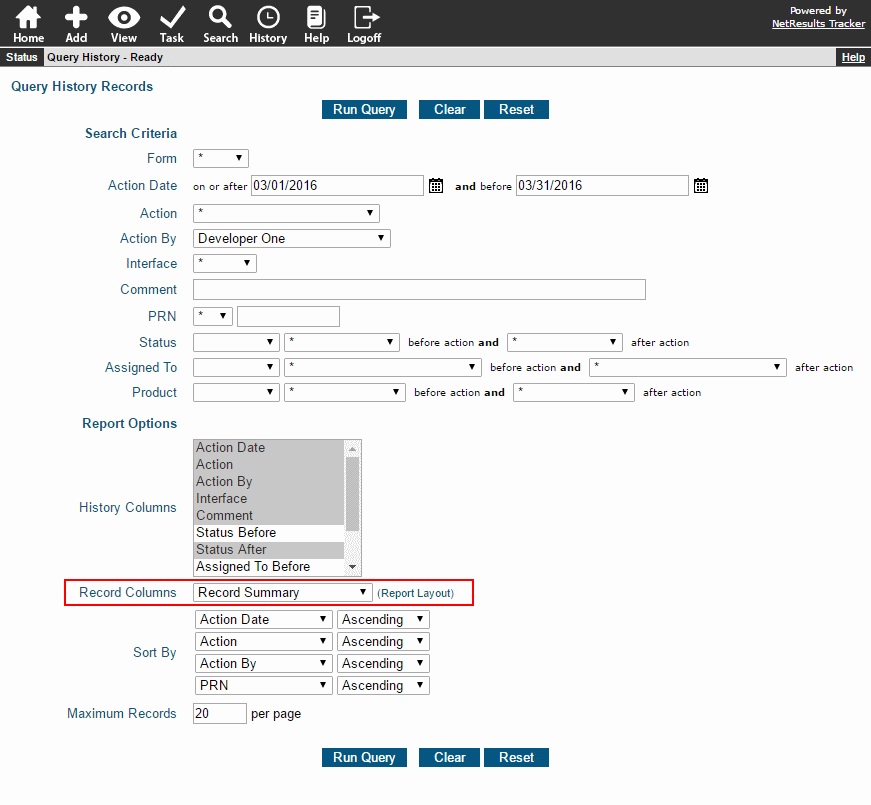 The columns to the right of PRN are the columns in the report layout selected on the Search Page.
For more details about the available search options, please review the Record History Help section.