Invite other users or groups to a conversation related to a record. Perhaps you have a subtle issue that needs input from several departments. Or, you have a document or specification that needs to be reviewed. A discussion thread allows those cases to be handled at the time most convenient to each user involved.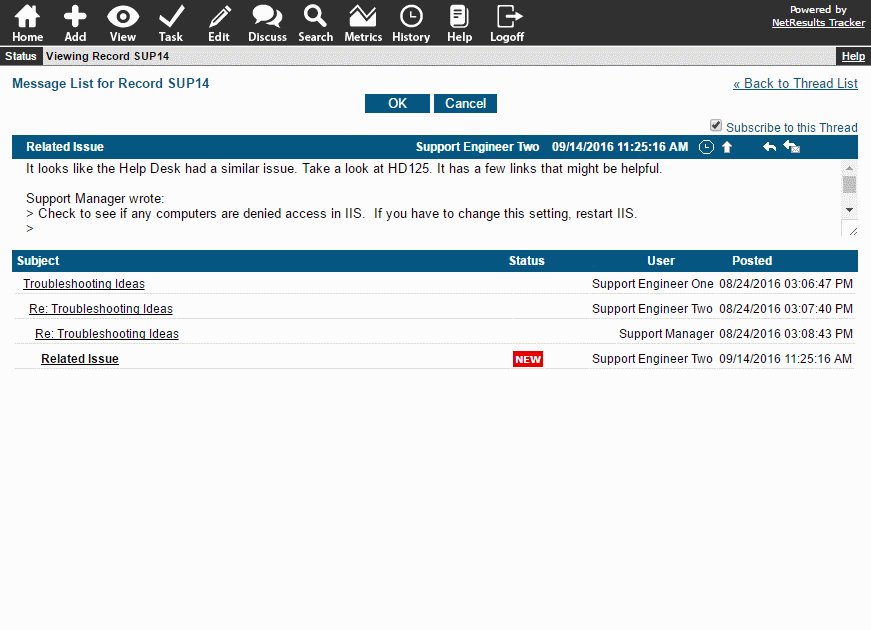 Start One on a New Record
A discussion thread can be created when adding a new record by checking the Start Discussion box at the bottom of the form.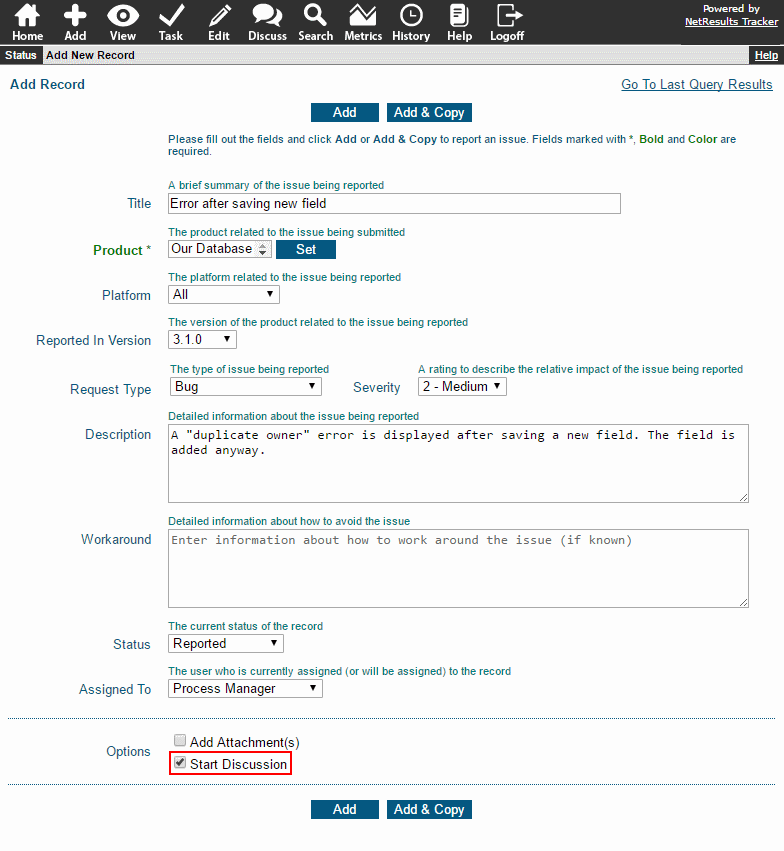 Start One Later
You can start a discussion thread at any time:
Click on the Discussion icon
Enter the record number and click Go.
Enter a Subject, Message and select users and/or user groups to participate. Or, if any other discussion threads exist for the record, you'll see a thread list. Click on the Start New Thread button.
Click OK to save the new thread. Users and groups you selected will receive an email invitation with a link to see the new thread.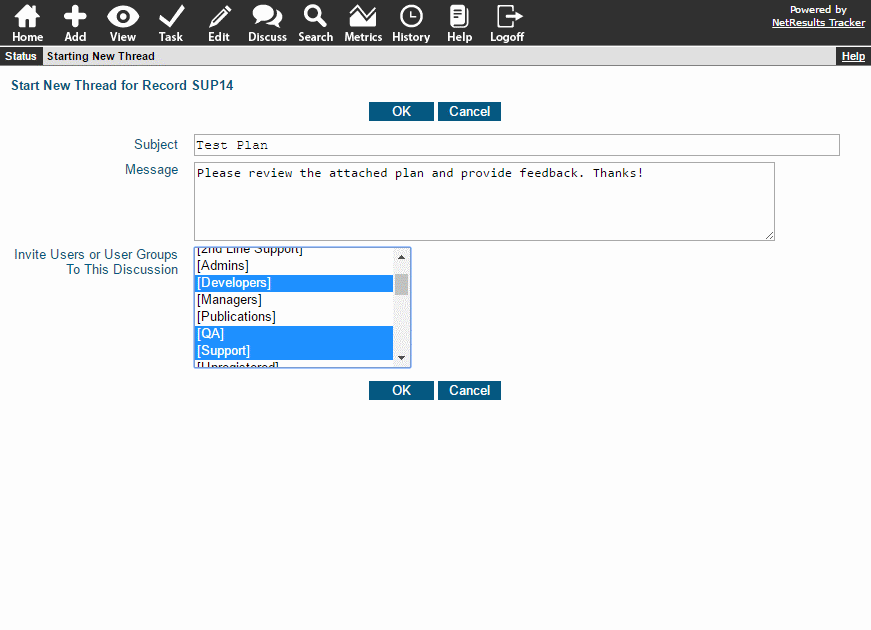 The Online Help Guide has everything you need to know about Discussions.