Keep users from accessing your system while you make administrative changes such as changes to the fields or workflow.
It's best to make changes that affect end user operations when users aren't accessing the system. This can be done by putting the system into Single-User Mode.
When the system is in single-user mode, only the user that put it into that mode can login. A custom message can be configured to provide an explanation (and perhaps an ETA for when the system will be available again) to users who try to access the system while it's in single-user mode.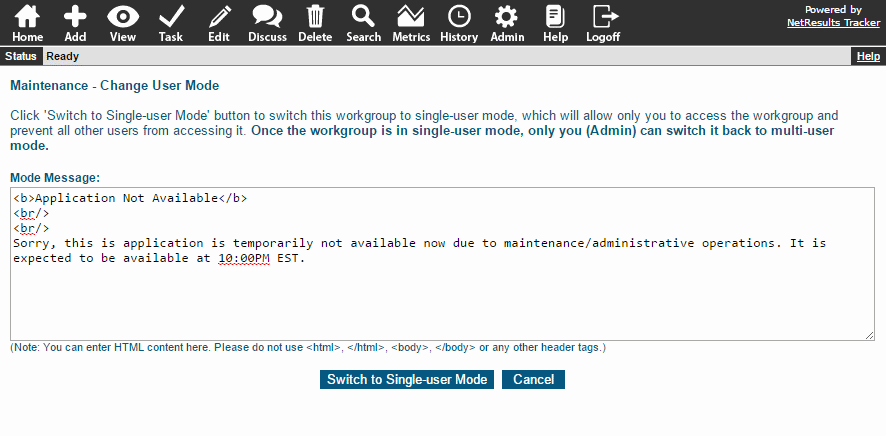 Instructions are available in the Changing User Mode section of the Online Help Guide.