Show fewer fields for a cleaner report while still searching within all.
In Versions 7.1.0 and newer, you can search within all fields directly from report results on the Home or Query pages.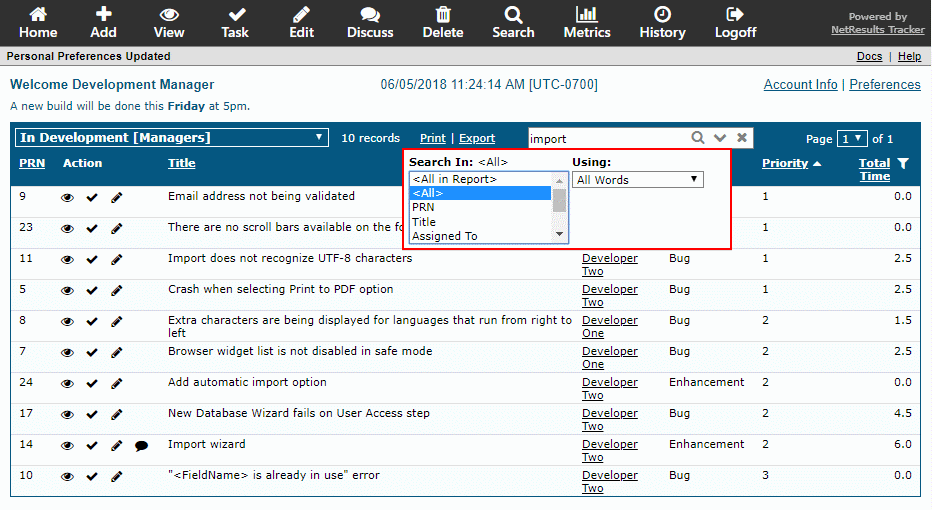 In previous versions, users would add many fields to a report layout so they could be searched. Cluttered reports take longer to load. We recommend including a maximum of 5 or 6 fields on a Home Page report.
To change a Home Page report:
Login to Tracker
On the Home Page, take note of the name of the report you'd like to change.
Click on the Search icon.
In the Saved Queries pulldown, select the desired report. The Report Layouts pulldown below it will be updated to show the layout associated with the report you selected.
Click on the Edit button to the right of the Report Layouts pulldown.
To remove a field from the report layout, select "<Do Not Use This Column>". Update the layout such that only 5 or 6 fields are displayed.
Click OK to save the change.
More information can be found in the Using Saved Queries & Reports section of the User Help Guide.