Make use of the versatile reporting options available for link fields.
Link fields allow you to cross-reference records. For example, in a system where customers are reporting product issues, you may have a form for tracking information about each customer (products they purchased, contact information, support contract dates, etc.) in addition to the issue/ticket form they use to report issues. Below you can see a ticket, which includes a list of customers who reported the same issue. There are different options for running reports with these links.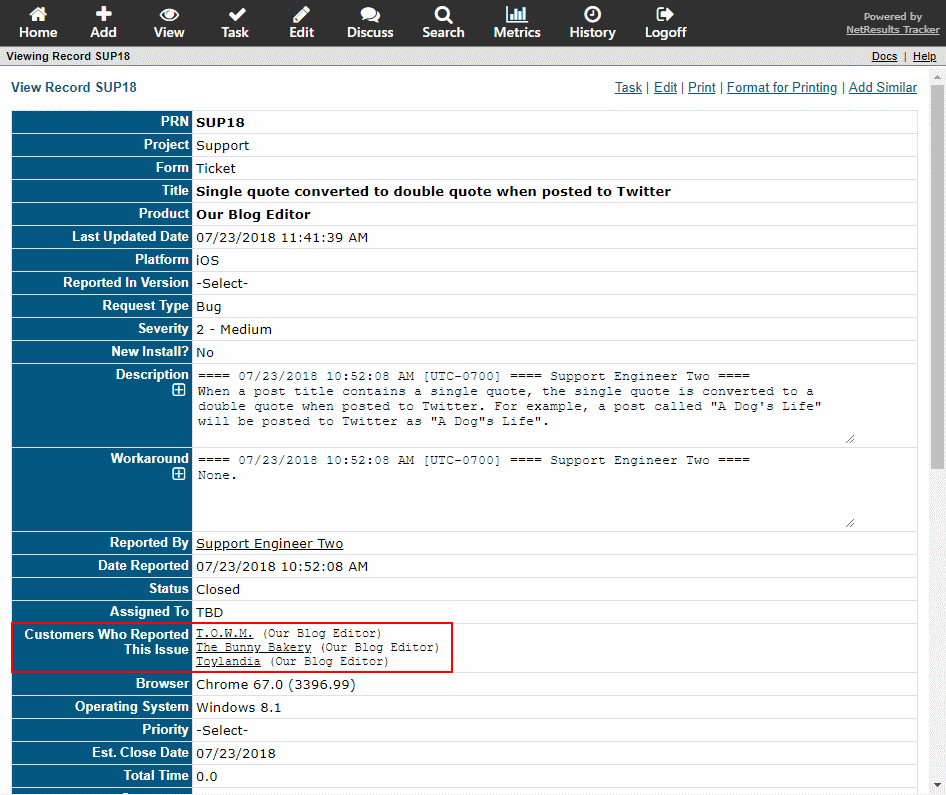 Key Word Search
Use the "contains" option to search for tickets where the linked record includes the key word in its key fields.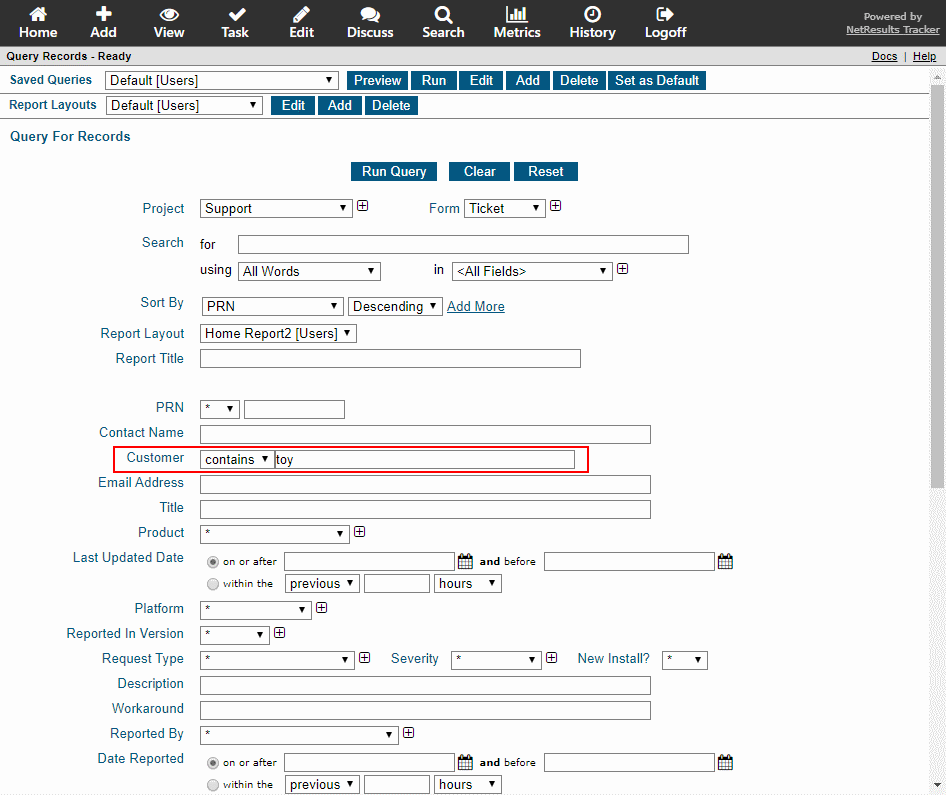 The key fields of the linked record are the fields displayed in the link; "Company Name (Product)" in the example below.

Specific Links
Find tickets linked to one or more specific customers using the "is one of" option.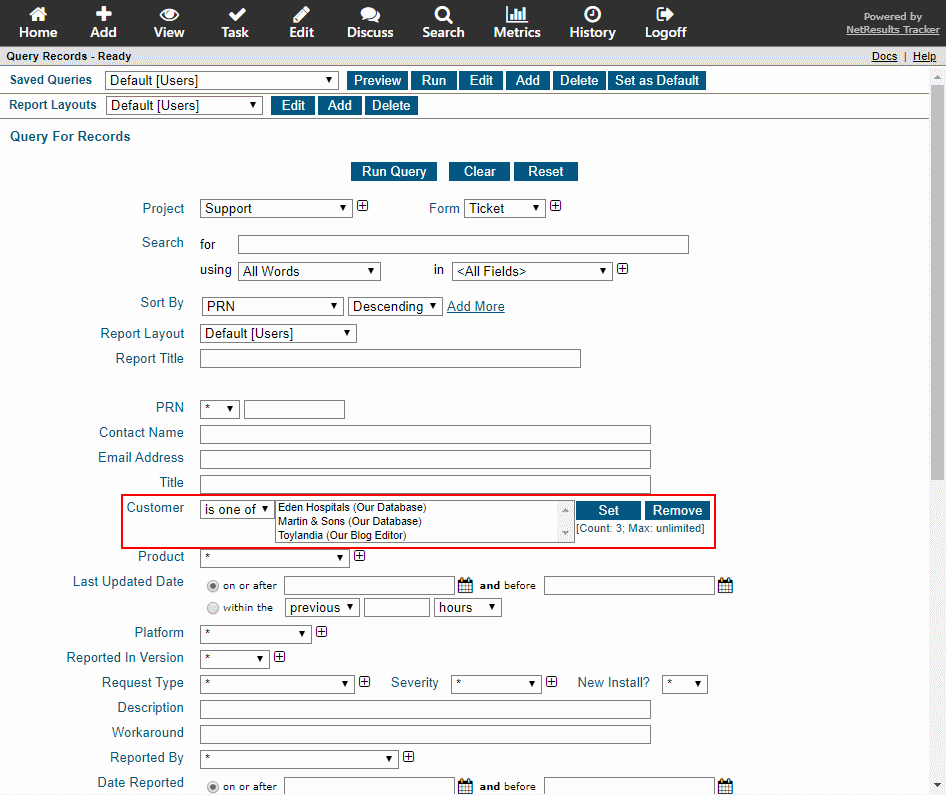 Match to the Results of a Query
Locate tickets linked to the results of a saved query. For instance, find all tickets reported by Western Region Customers.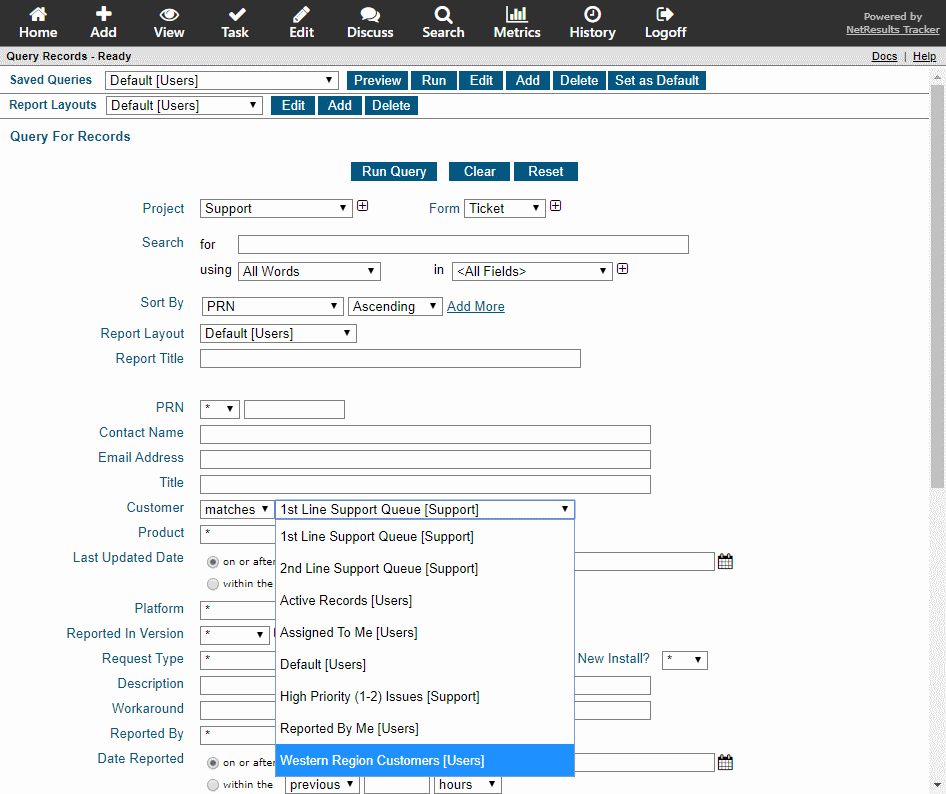 More information can be found in the Querying Records section of the User Help Guide.